company profile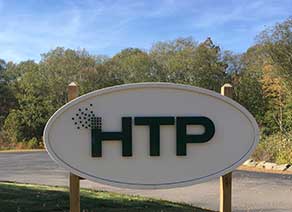 Founded in February of 1988, Hi-Tech Profiles has and continues to specialize in the extrusion of tubing; hollow rod, bushing stock, and custom profiles. The Hi-Tech Profiles' team of professionals, with over 100 years of combined experience in plastics and extrusion, work together to handle even the most challenging extrusion applications. Hi-Tech is proud of the service we render, and proud of the impressive list of customers we serve.
Sincerely,
Mr. Jason Quinlan
Applications and Products

We offer a complete line of Nylon and Acetal, in addition to most other engineered thermoplastics, for commercial and industrial applications in:

• Agriculture
• Appliances
• Automotive
• Medical
• Aerospace
• Electrical
• Electronics
• Marine
• Plumbing
Our Products are used in the following applications:

• Bearings
• Bushings
• Cams
• Casters
• Conduits
• Control Cables
• Electrical Connectors
• Fuel Lines
• Gears
• Pipe
• Pulleys
• Rollers
• Tubes
• Vapor Recovery
• Sheets
• Strips
• Wear Sufaces
Hi-Tech Profiles specializes in complete, in-house solutions for creative tubing and strip product applications. With the customer's specification in hand, we can extrude all the needed components, perform such secondary operations as slitting, coiling and chamfering and complete packaging. Leveraging our expertise in plastics materials and device assembly methods aids in bringing your idea to fruition.
Innovative Services:

• Design for Manufacturing Assessment and Implementation
• Rapid Prototyping
• In-house Tooling Fabrication
• Proprietary Extrusion Tool Design
• Full Secondary Operations Offering
• Developing new or improved solutions for original equipment and contract manufacturers is our focus.

Innovative Services:

We offer rapid prototyping, development services and production. Capabilities include tooling fabrication, extrusion, slitting, coiling, chamfering, bending, braiding, printing and packaging. Our vertical integration provides customers with the resources and speed they need to rapidly develop effective solutions.

Technical Resources:

We have an experienced technical team ready to support your development and production needs. Our knowledge of materials and fabrication methods can aid you in the development of components and assemblies requiring tight tolerances.